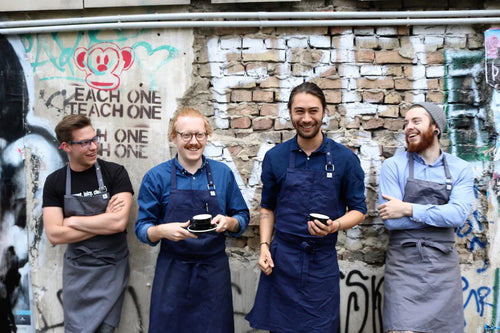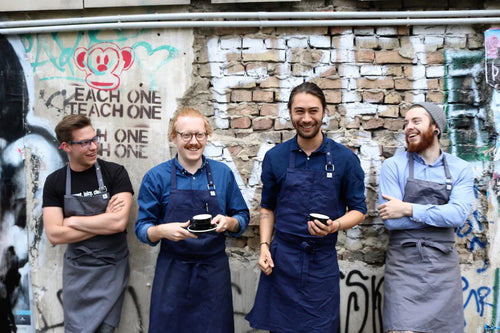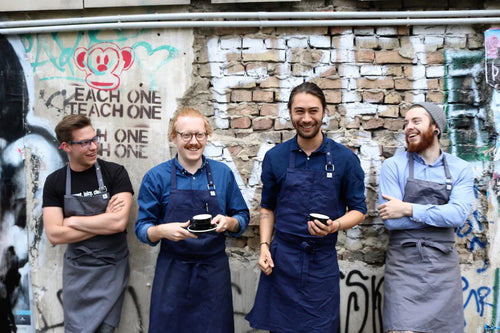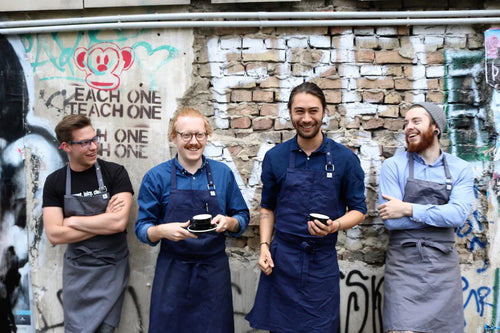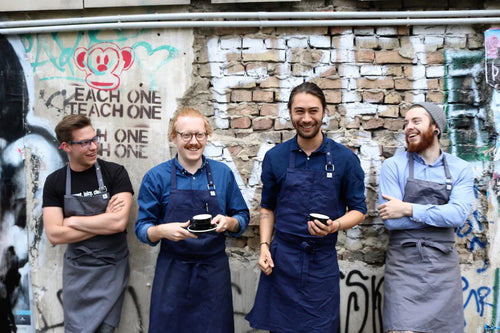 BARISTA (m|w|d)
Our mission is to create the best coffee experience for our customers and to achieve the best value for our farmers. We source, roast, prepare delicious coffee, bake cookies and connect people by delivering an outstanding coffee experience.
Our baristas work with some of the best coffees out there. They love hospitality and serving our customers. We offer training so our people can grow their coffee knowledge and they can be confident to share our farm stories.
APPLY HERE
YOUR PROFILE
You have experience working as a barista in Specialty Coffee Hospitality skills: You enjoy working in a high pace café environment Communicative, friendly and customer-oriented Clean, fast, organized Self-motivated, reliable and on time. Fluent in English. Speaking German is a plus.
WHAT TO EXPECT FROM US
Great working environment with international staff Fantastic customers that celebrate our product Professional equipment. Training Facility Fair payment, holidays and social & health insurance A chance to grow and evolve within our company
LOCATION
Berlin
CONTRACT
Part-time or full-time Work hours: Rolling schedule (4-5 days per week) Payment: Hourly, payroll: monthly Term: 1 year. Extension possible
IMPORTANT INFORMATION
Please note that you do need an EU passport or working permit for Germany