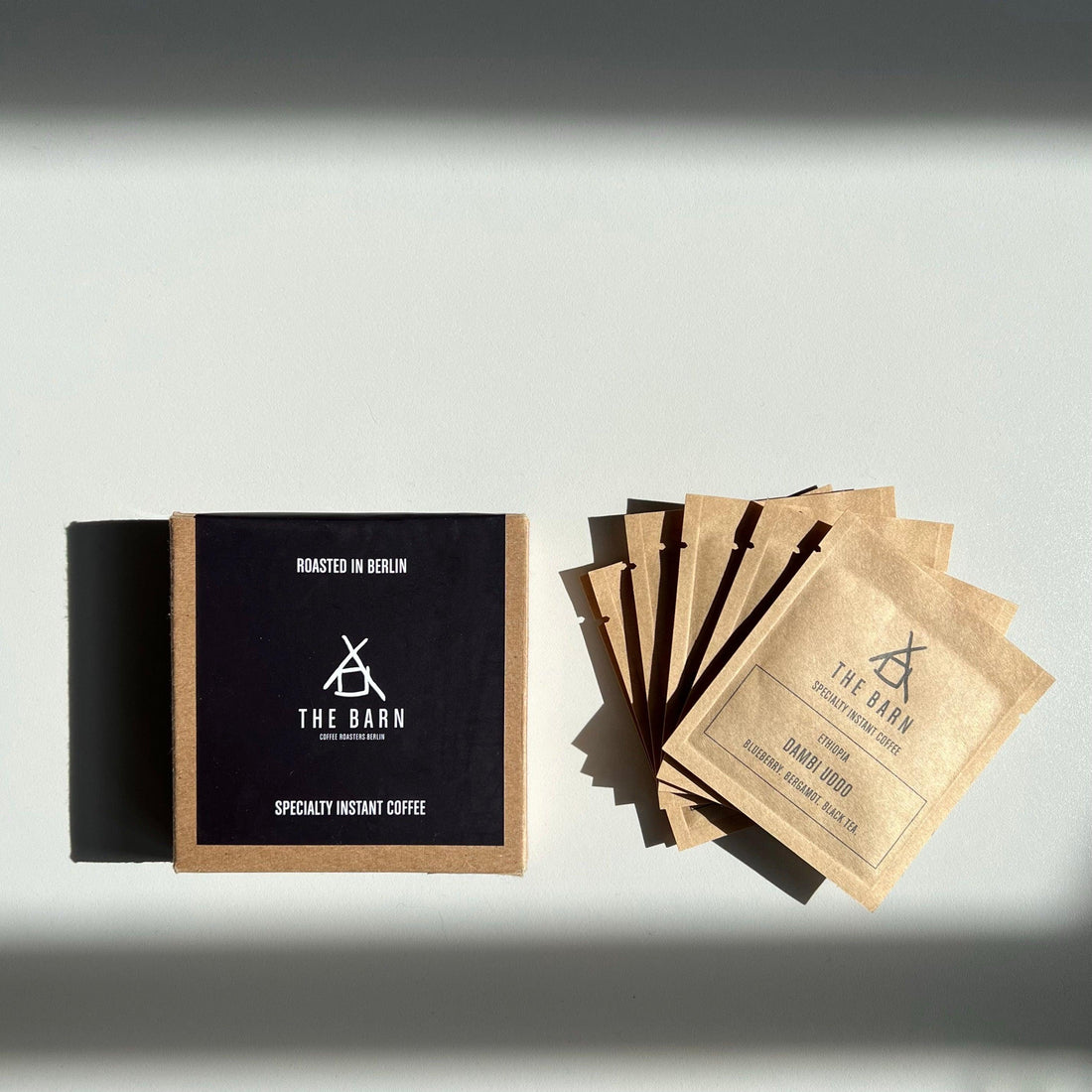 "We let so many people around the office try and honestly, nobody believed it was instant coffee... We were very surprised how it tasted" - Ales Pospisil, European Coffee Trip Co-founder
Specialty Coffee Is an Opportunity for Change
With coffee pricing being as low as in the 1960ies, there is no way a conventional coffee farmer can survive or have a meaningful motivation to produce good coffee. The only way forward is Specialty Coffee. We work very closely with each of our coffee growers and they can rely on our commitment and fair pricing.

Across different farms and regions, experimental processing is already being used to help increase cup score and quality. As producers experience dry seasons with endless rain and drought during the wet months, they will need to adapt to survive. In the face of less predictable growing and processing conditions, experimental techniques have the potential to help deliver the quality that speciality coffee lovers have grown to expect.
The Convenience Market
There has been a lot of noise recently in making Specialty Coffee available in capsules. The thing with capsules is though that they create waste and, to be very honest, we never really liked the taste of them. Not everybody has the equipment at hand in any situation when you desire a cup of great coffee. For instance when traveling on a train or airplane; in a business meeting or on a camping trip.

Instant Coffee attracted us because there is little waste thanks to compostable packaging. All you need is a cup and hot water. When it is produced according to Specialty Coffee Standards and in a way that it preserves all precious flavours, it can taste very good.
Watch the review below.
Brewing Recommendation
We recommend brewing our Specialty Instant Coffee at a lower temperature, around 75-80°C, and to let your coffee cool a little so it becomes really sweet. If you compare it to a hand brew you can see by the colour that the Instant Brew is a bit darker, which means the coffee ratio is more condensed. We would say the taste experience is more like a long black than a filter brew. Our Specialty Instant is in no way a replacement for a hand brew.

However, it is a sweet, clean tasting coffee that by far exceeds any experience we have ever had with regular instant coffee - or even low grade coffee for that matter, so we highly recommend it. A whole sachet has the right amount to use for 2 cups of 5oz / 160ml coffees. The lower acidity means it takes milk well, but we think it's most delicious without.
New environmental friendly packaging
Instant coffee has a longer shelf life, but our Specialty Instant Coffee comes in compostable packaging. This environmental friendly packaging means it won't leave any waste behind, however it does mean time is limited. The decomposing of sachet starts after 6 months, so we only produce small batches. This way you know the beans are always roasted and processed as freshly as possible and you can trust that you are using a product that is environmental friendly.

Each box contains 5 sachets for you to enjoy. The box is a beautifully crafted flip-top box which makes it easy to carry in your hand luggage, bag, or pocket. Plus it looks real cute!
Enjoy the best Ethiopia Specialty Instant Coffee.
We are buying this coffee from our personal farm partners in Ethiopia. Flavour Notes: Nectarine & Jasmine.
BUY ETHIOPIA INSTANT COFFEE
Enjoy the best Guatemala Specialty Instant Coffee.
We are buying this coffee from Francisco Morales in the Huehuetenango region in Guatemala. Flavour Notes: Blood Orange & Malt.
BUY GUATEMALA INSTANT COFFEE