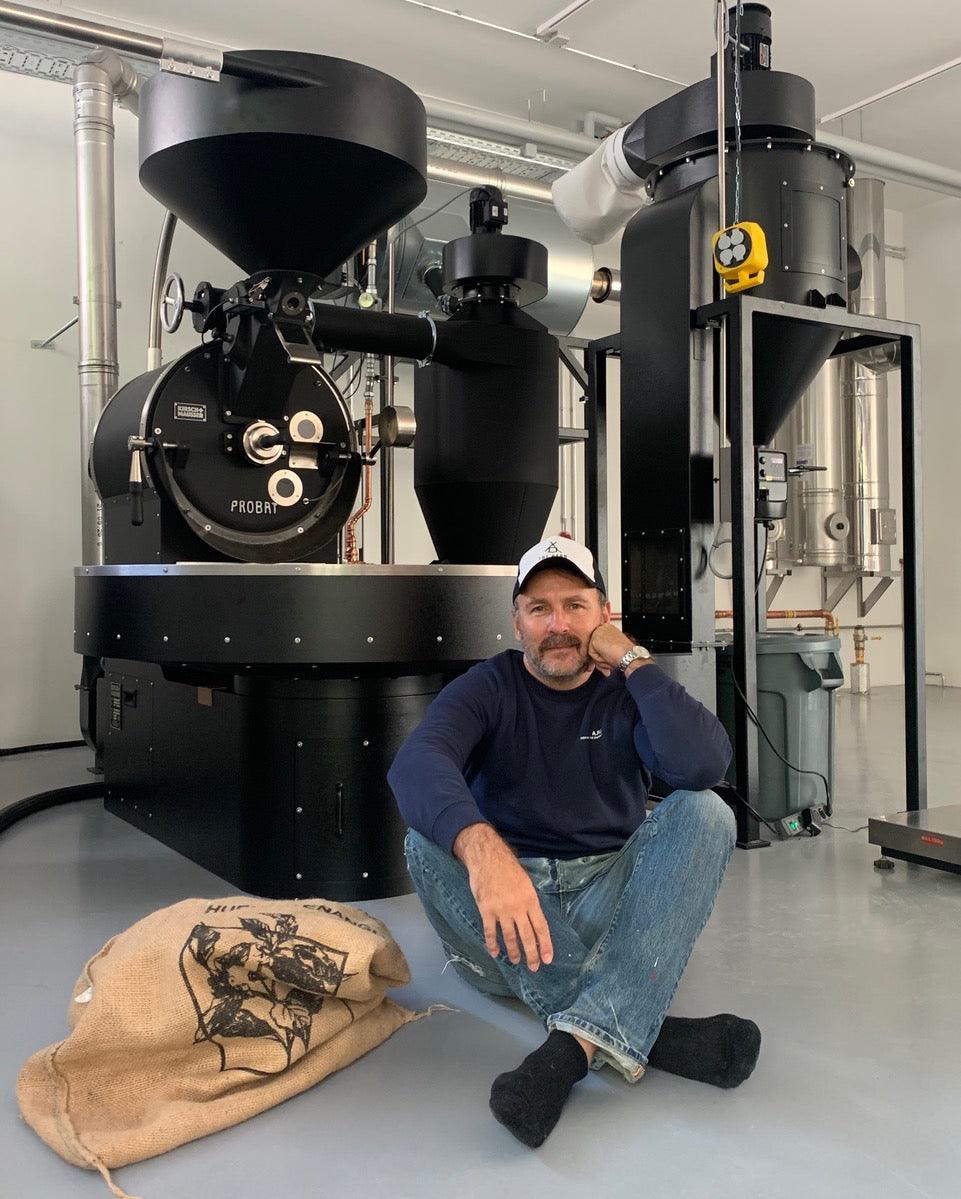 LaLa Berlin x Platte x The Barn
When Leyla - the founder of fashion house LALA Berlin - asked if we wanted to be part of her annual archive sale, we did not hesitate! From the 16th to the 18th of June 2022, LALA Berlin, the exciting venue PLATTE, and THE BARN will come together to host a special event.
Whilst browsing the designs of a unique Berlin fashion designer you will have the chance to sip a coffee or just enjoy the atmosphere curated by Berlin's most exciting events space.
🛍🤎☕️
Leyla, Founder of LALA Berlin
It All Starts With a Brew
We all know the importance of fuelling any creative work and it was back in 2010, after her daily kindergarten drop off, that Ralf first served Leyla a perfectly crafted flat white. From our very first cafe in the heart of Berlin, we like to think we played just a little part in the journey that has seen her company flourish ;)
Since that first coffee, Leyla and Ralf have developed a firm friendship and we continue to be driven by the same shared values. With quality and sustainability at the core of our businesses, we have always strived to do things a little better.
Neighbours Again
So much has changed since those early years and our coffee journey has taken us all over the world. Fast forward ten years - as Ralf's vision took shape - and we even outgrew our first coffee roastery!
Today, we are very pleased to be neighbours again in the Brunnenviertel Kiez of Berlin, where we roast all our coffee in our newest Berlin space, and Leyla creates her latest designs.
Ralf, visiting café partners in Barcelona
Team PLATTE: Kathy, Arne, Sevil and Gaëlle
Inspired by Berlin
With this long relationship between us, we have now found a new friend in our hosts: PLATTE.
Based in the centre of the city they are Berlin born and bred like us, and have created a fair, open, and sustainable space that helps connect people and ideas.
With sustainability a core value here at THE BARN and at LALA Berlin, it's amazing that PLATTE are as serious about reducing their impact on the planet as we are. Having championed progressive business models and new ways of consumption from their inception, they are the perfect hosts and true representatives of the creative mindset that thrives in Berlin.
So with a flash sale of LALA Berlin designs and the chance to taste some of the best single origin coffees, sign up and join us there!
Sign Up