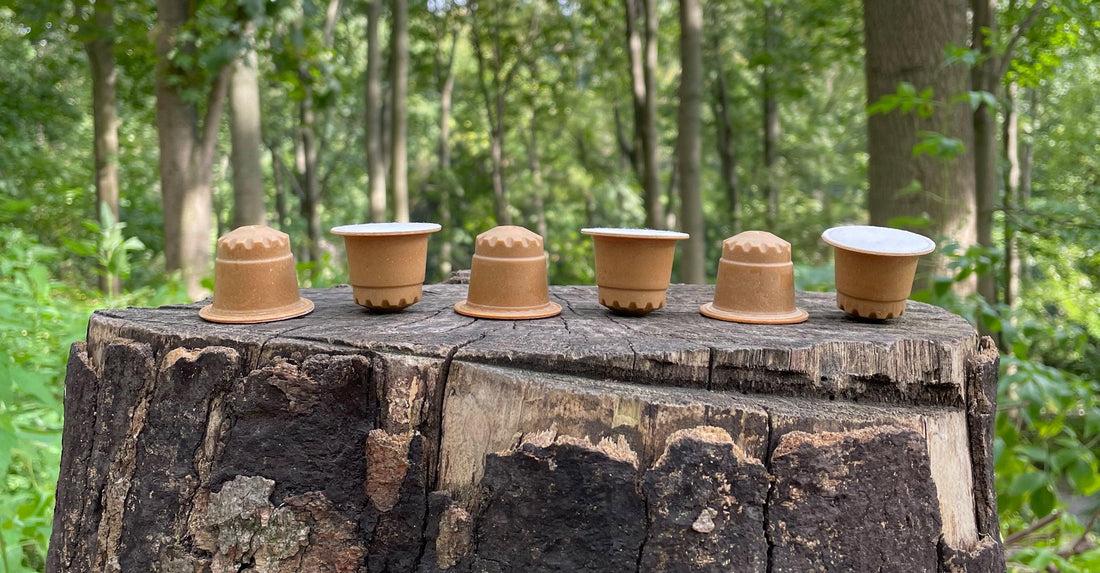 THE CAPSULES
We do not make any compromises when it comes to our coffee qualities or being sustainable. And we did not have to make any concessions when it came to our 100% bio-based coffee capsules. We have managed to pack our unique Single Origin Coffees in capsules made of organic wood chips and use a special tamper process to ensure 100% flavour.
Taste quality
- Only single origin coffees are used - Personally managed farm relationships - High flavour intensity due to hand-processing - Seasonally fresh produce - At least 86 points on SCAA scale - Unique tempering process for full flavour - Hand roasted in Berlin - Gentle roasting with individual roast profiles
Usability
- Compatible with recent Nespresso machines - 3 capsule types: o Mococa Brazil Espresso o Low Caf Daterra Brazil (Rare) o Masterpiece Geisha Colombia (Exclusive)
Sustainability
- 100% bio-based coffee capsules (DIN CERTCO) - Can be returned to nature - Made from wood chips - Sustainable PEFC certified forestry - No use of microplastics - Capsule production CO2 neutral - Made in Germany.