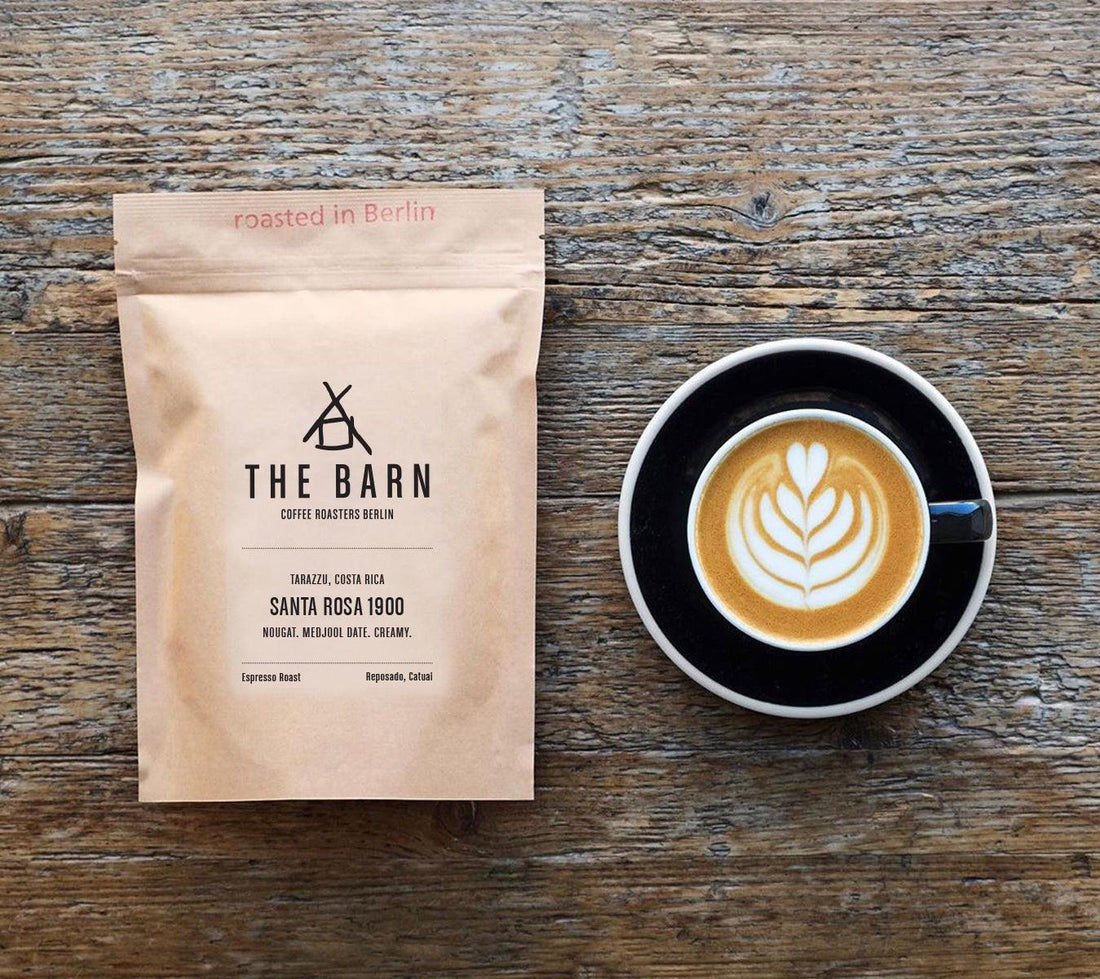 The Value in your Cup of Coffee
Specialty Coffee is an opportunity to have an impact at Origin and to change the Value Chain of Coffee. We work closely with our farmers and we help them elevate their quality to make their product better and more valuable. In our view this is the only way to create sustainability at source and it is a win-win situation: Our coffee growers receive a fair payment for their work - and we receive amazing relationship coffees. We moved our Roastery into a new neighborhood recently and we added a little Annex Café to it. Speaking to the local press and residents, I was reminded that what became second nature to us, still needs explaining to some. I wanted to share with you, what the difference is between a regular cup of coffee and the one that we make for you.
SUSTAINABILITY IS EMPOWERMENT
Our coffees are from sustainable farms. We visit our farmers regularly and help them bring their qualities up. We do this in collaboration with strong export partners that look after our coffee growers in terms of education, agronomy, seedlings, machinery and finance. Empowering our farmers is the best way to establish sustainability. We pay up for better quality and we never negotiate prices down.
MORE THAN FAIR TRADE
Fair Trade gives farmers a little extra, but that is by far not enough. That price correlates with the global market pricing of coffee. At THE BARN we completely disconnect from those mechanisms and we pay high up for quality. Oftentimes as much as 3x of Fair Trade Pricing. Commercial coffee is trading as low as 1 USD per lbs at the moment (C-Pricing). This is below the cost of production and no coffee farmer can survive on that.
SINGLE ORIGIN QUALITY
Our entire coffee portfolio comes from fully traceable Single Estates - and each coffee scores a minimum of 86 Points SCA. We do not blend our coffees as a principle. So you can fully enjoy the flavours of each farm. This also gives each of our coffee farmers a face in the market. Our customers fall in love with specific farms or terroir and we create a bound between farmer and end consumer: through taste. Single Origin Coffees have superior quality and they cost more.
OUR ROASTING
There is a reason why we won "Best Specialty Coffee Roaster Europe & Middle East 2019": We take that job very seriously. The promise to our farmers is to get the best out of their coffees. There is a lot of testing to present all coffees in the best way. Our baristas give daily feedback to our Roast Team to evolve our roast profiles. We roast on a Probat Roast Machine that was built to our specifications. We roast light and by hand in small batches. The result is fully developed flavour complexity, a clean cup that tastes like the amazing fruit that was once ripening on a coffee plant!
TRAINED PROFESSIONALS
All our staff are well trained. We have more than 20 nationalities under the roof of THE BARN Family. Many of them moved to Berlin to work with us. Our staff costs increased by over 30% over the past years. We run weekly trainings where they learn about our farms and get a regular polish of their barista skillset. Our baristas are the all-important final link in our coffee chain: They prep our coffees as best they can - so you can enjoy our beans after their long journey to Berlin.
BIODYNAMIC MILK
A lot of our customers enjoy our espresso coffees with milk. We only use biodynamic milk from Brodowin, a Demeter producer located in a biosphere just outside of Berlin. We get our milk freshly delivered 2x per week - it is pasteurized but not homogenized. The price difference between our fresh milk and regular homogenized milk is significant.